There are currently 5,927 urgent care centers in the United States, an increase of 7.9% from last year. It is a business sector that is rapidly expanding, and thus, the need for x-ray equipment follows suit.
If you're building an urgent care center in your community, or perhaps looking to upgrade current equipment, you'll need to decide the best type of x-ray system that fits your business model.
Urgent care centers have set hours and book appointments in advance (in addition to walk-ins). Due to this influx, the demand for x-ray equipment can vary greatly. This type of healthcare firm usually facilitates medium-size capacity and space allowance. That's why having a machine that handles a broad range of exams is critical.
In this article, we'll look at the best types of digital x-ray systems for an urgent care facility, with solutions for all levels of budgets and clinical applications.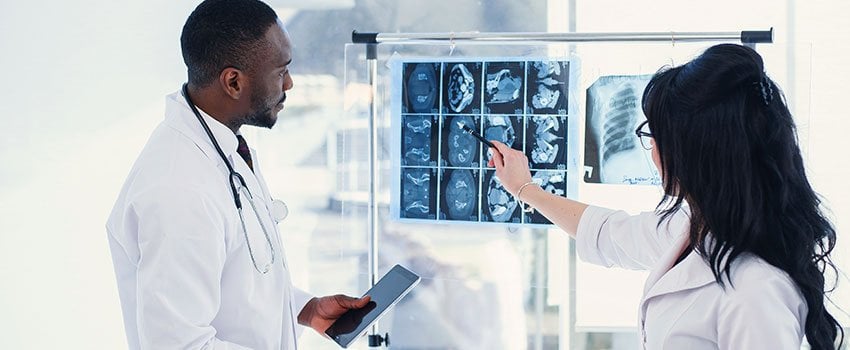 Types of Radiography
When it comes to x-ray imaging, there are several ways to accomplish the task.
Film Radiography
This is the traditional method and by far the most costly. Film radiography uses silicon films within a cassette that's placed behind the object that is imaged and exposed to an x-ray beam. In this case, there is a higher risk of exposing patients to more radiation.
Additionally, the film takes longer to develop and is much more expensive than computed or digital radiography. Due to this, you'll find fewer and fewer urgent care offices using this type of technology.
Computed Radiography
In computed radiography, also called CR, a Phospor Imaging Plate is used to capture a digital image, instead of photographic film. Much like analog film, CR utilizes a cassette-based system.
Many people also consider computed radiography as bridging the gap between classical methods and going fully digital. However, because digital methods are becoming increasingly popular, CRs receive less and less reimbursement from Medicare and third-party payers. Rates have been reduced from 7-13% on average, which can make digital radiography a wiser financial decision.
Digital Radiography
DR uses x-ray-sensitive plates to capture data directly, in real time, during the patient examination. It will then transfer the data to a computer system without needing an immediate cassette (like CR). You can then review the images in seconds.
Types of X-ray Equipment
There are a few options when it comes to the different types of x-ray equipment you can purchase for urgent care.
Fixed and Stationary Equipment
Many urgent care centers opt for fixed x-ray equipment. However, this requires building a dedicated x-ray room. In addition, due to the size of the transformers and output, fixed x-ray rooms require special electrical equipment, including installing a high-power AC line (230V).
Additionally, you cannot use the room for any other purpose. Since most urgent care services reside in smaller facilities, many choose a portable or mobile x-ray.
Portable X-ray
When an urgent care center purchases a portable x-ray machine, there is no need for lead sheltering in the walls. The transformers are smaller and weigh a lot less than fixed units. Portable units typically come with a stand on wheels, while others are motorized or handheld. As a result, there is little to no construction costs, and the machine can be fully operational fast.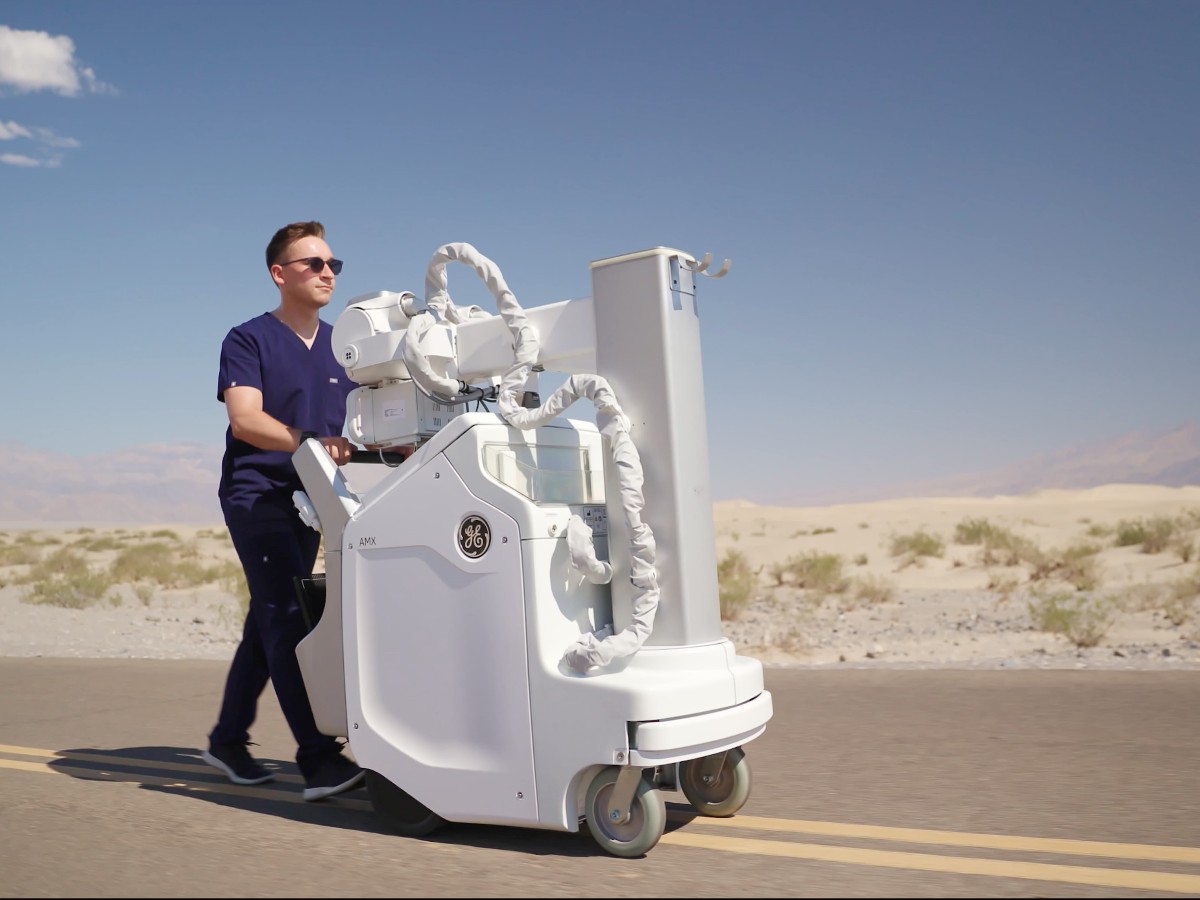 A portable x-ray is ideal for startup or low-volume facilities with limited space. It's an excellent tool for diagnosing and monitoring patients.
Mobile X-ray
A mobile x-ray unit can bring imaging services to any room in your building and reduces the need to move a patient. In addition, mobile x-rays deliver higher output than portable machines. They consist of a wheeled cart powered by an electric motor, supplied by a battery that assists the movement.
The x-ray system has a motorized drive with a compact wheelbase that includes the generator, an x-ray tube attached to a positioning column, and an exposure control panel.
Note: Specifications of mobile and portable x-ray systems can differ between OEM products and other models, although the basic features are common.
Affordable Urgent Care X-Ray Equipment
Choosing the proper x-ray equipment for your urgent care facility is a big decision, and the wrong choice could be costly. At Maven Imaging, we offer complete x-ray systems for urgent cares, or we can retrofit an existing system and update it to digital.
Maven also offers nationwide support and in-house financing for all of your urgent care x-ray products. Request a quote to get started today!