X-ray Lead Shielding and Physicist Report
To create a safe working environment for patients, staff, and the general public, every x-ray room requires the installation of some amount of lead materials in the walls. In order to assess how much of that is needed, you must have the help of a professional.
What is a Lead Shielding Report?
A lead shielding report is written by a medical physicist. They can help save you time and
money, while ensuring your facility is operating in a safe manner. The radiation shield design
will specify the amount of lead shielding required to keep radiation exposures below regulatory
limits.
These reports are required by most states and accrediting agencies, like the Joint Commission,
the Intersocietal Accreditation Commission (IAC), and the American College of Radiology (ACR).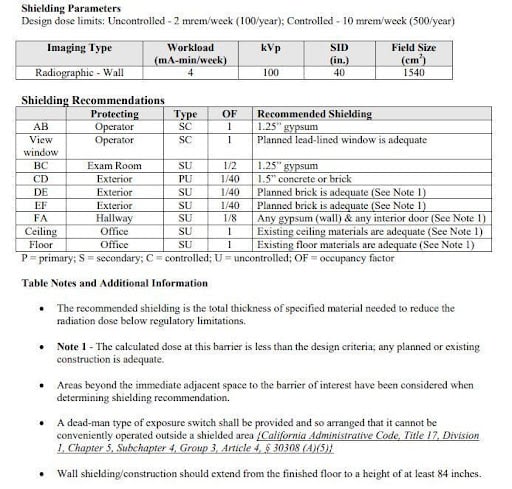 Estimate of Weekly Workload
In order to receive an accurate lead shielding report, the physicist will need an accurate
estimation of your weekly workload. This is typically determined by the average number of
patients in a week, including a breakdown of how many will be a full series vs a partial series of
images.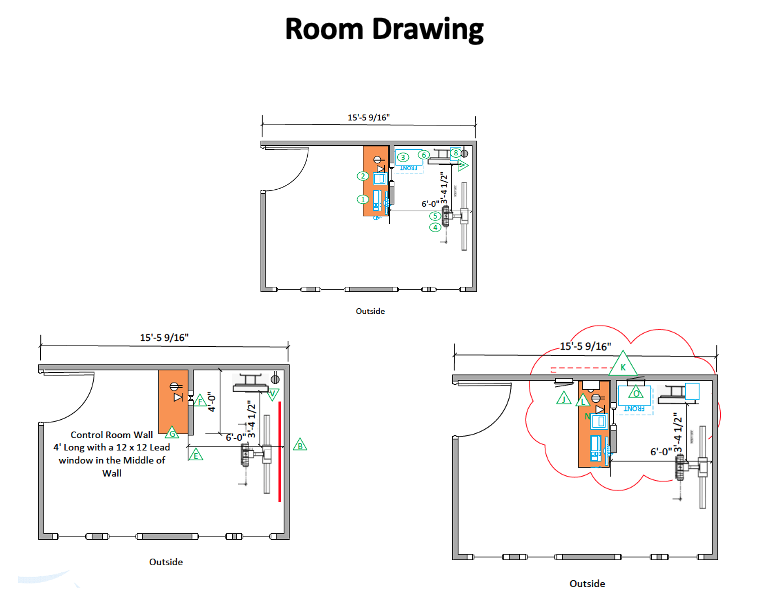 Equipment Measurements
The physicist's report will be based on measurements from the patient and x-ray equipment.
Thus, an equipment room drawing showing an accurate position of the tube, upright bucky, and
table (if applicable) is necessary.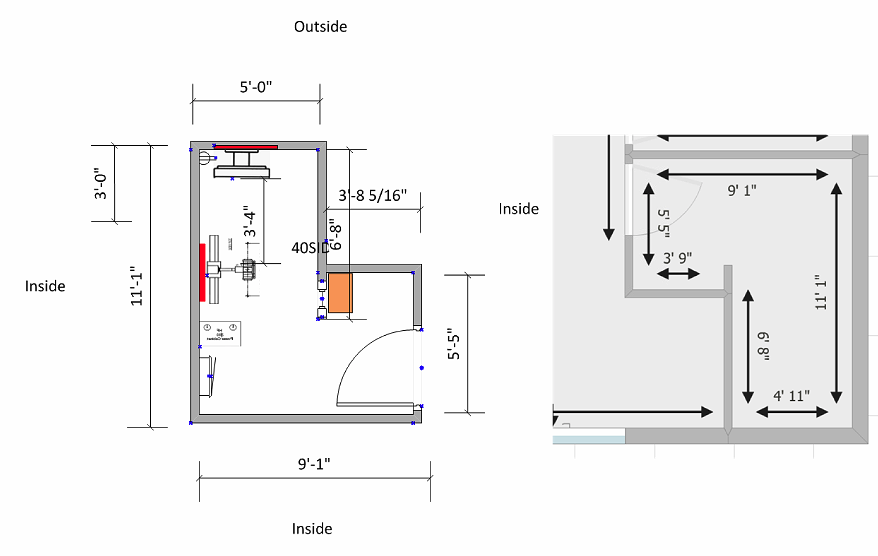 Floor to Ceiling
If there are areas that are occupied below or above the room, then precise floor-to-floor
distances are required. The composition of the floor and ceiling are also needed if they are
made of concrete.
The physicist will need to know the minimum thickness of the concrete. Additionally, concrete
floors are often installed over a corrugated deck.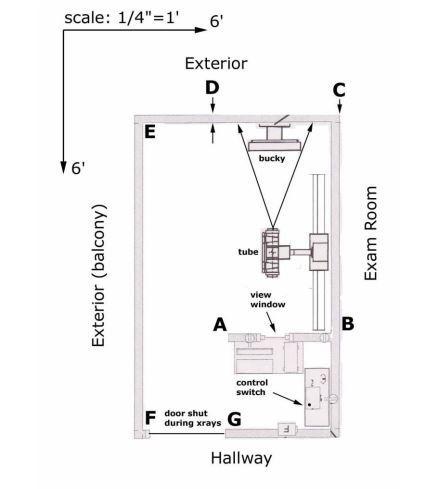 COMPLETED LEAD SHIELDING REPORT
The final report will specify the shielding required for your x-ray room. It should include:
A written report
Floor plan with notes
Table showing calculated thickness of each shielding material
Once the report is received, it's important to follow up with local, state, and federal regulations. Some may require the design be submitted for review and approval, prior to starting any construction. It's important to keep a copy of your lead shielding report on file at all times in the event it is needed for random inspections or future constructions.
Have more questions on the lead shielding report?
Contact us at (877) 969-9614 and we can help get you answers.