In today's fast-paced healthcare environment, having the right equipment is crucial for providing top-notch patient care. That's where mobile and portable X-ray systems come into play. They offer convenience, flexibility, and efficiency, enabling healthcare providers to deliver accurate diagnoses and effective treatments in various settings outside the clinic or office.
From chiropractic clinics to sports medicine and pediatric care, these versatile systems are revolutionizing how healthcare professionals approach imaging. Here, we'll review the six best mobile and portable X-ray systems for 2023, ensuring you find the perfect solution for your practice's needs. Let's dive in and explore what's available in cutting-edge imaging technology!
Our Top Picks For Mobile & Portable X-Ray Systems
Best Mobile X-Ray Systems
Mobile X-ray systems allow medical professionals to deliver care to patients who can't access stationary X-ray systems. The best mobile systems for medical X-rays should be compact and lightweight, ensuring easy maneuverability and transport within your facility or while on the go. They should also be equipped with advanced imaging technology, delivering high-quality images for accurate diagnosis and treatment planning.
Another crucial aspect is the system's user-friendliness, with intuitive controls and software that streamline workflow and reduce the learning curve for your staff. Additionally, the best mobile systems will have a durable design that can withstand the rigors of daily use without compromising performance.
Lastly, these top-tier systems should seamlessly integrate with your existing IT infrastructure, enabling easy access to patient data and image storage. Considering these features and aspects, you'll be well on your way to finding the perfect mobile X-ray system for your practice.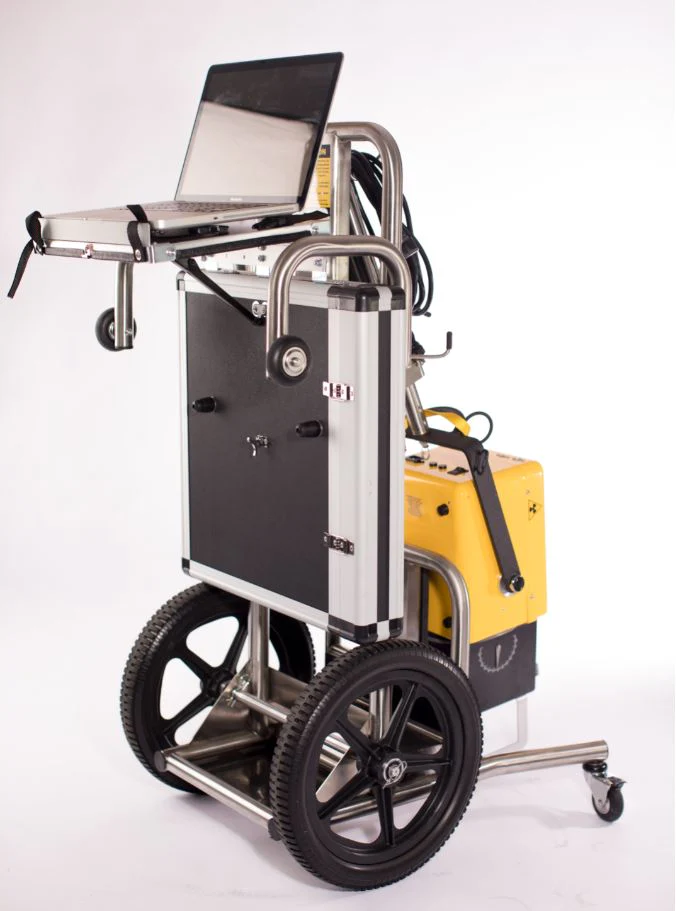 Introducing the best overall complete system: Digital Portable X-Ray System - PowerPlus™ or HF120H+. This all-in-one package system boasts a CMDR2S-COM portable digital radiography setup and top-tier imaging thanks to its DR Cesium Imaging Panel. With its rugged construction, lightweight and compact design, the system is easily transportable and sets up in under a minute.
Pros
Set up in under 1 minute
Easily transportable due to two sets of wheels
Superior resolution due to DR Cesium Imaging Panel
Heavy duty for challenging environments
Cons
Who's This For?
The Powerplus digital portable X-ray is the best for busy professionals seeking all-in-one solutions.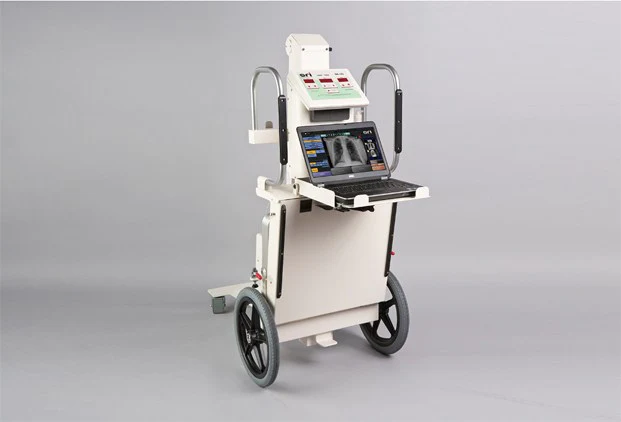 This lightweight, portable system offers hospital-quality imaging with an intuitive user interface, including effortless technique setting and status indication. The SR-130 combines state-of-the-art technology, system reliability, and low maintenance in a compact design.
Pros
Number one power-to-weight ratio system on the market
Intuitive user interface
3 kW system that can reduce exposure times
Lightweight and easy to transport in and out of vehicles
Cons
Who's This For?
Source Ray's kit supports healthcare providers needing portable, user-friendly systems.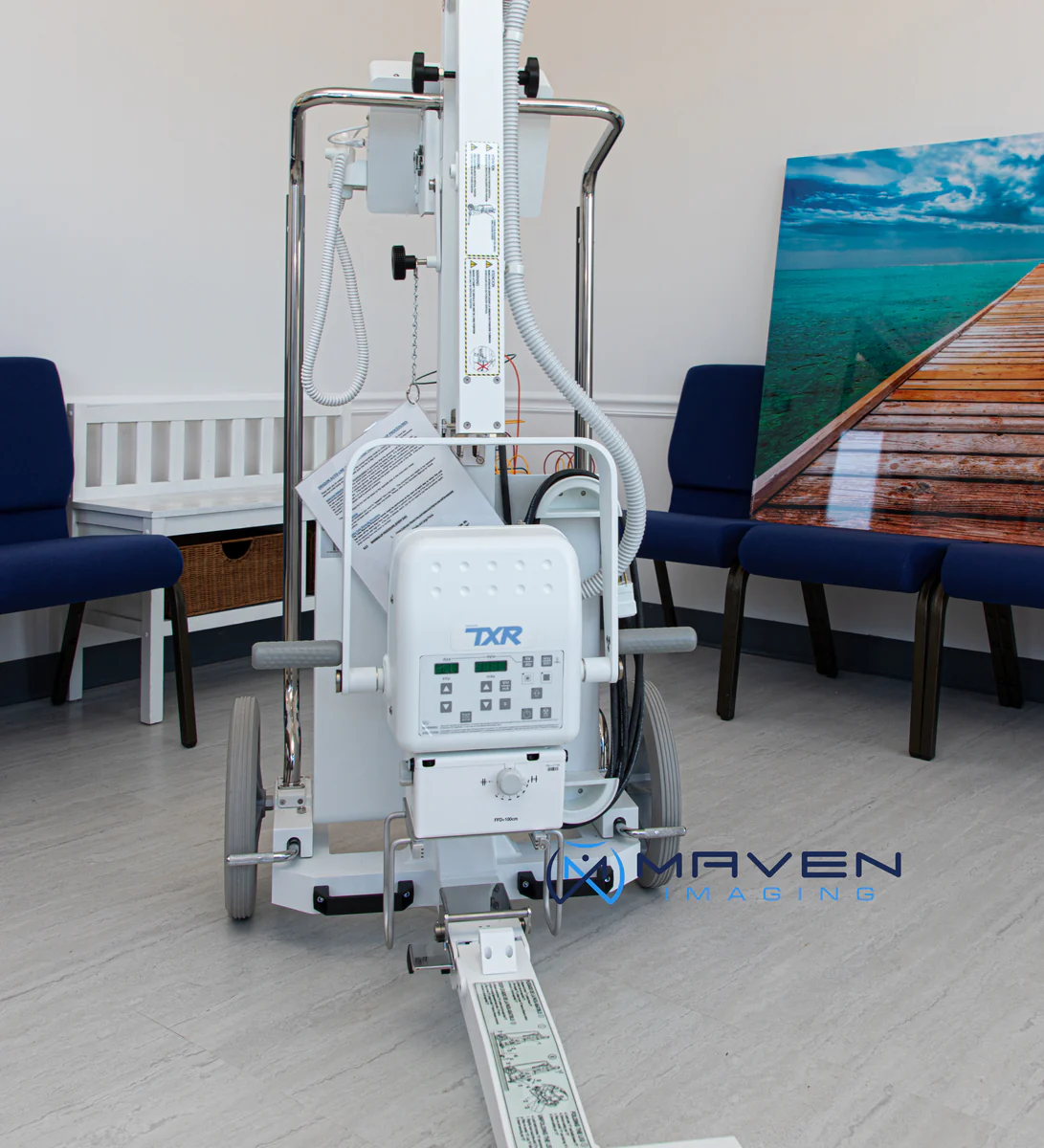 TXR's Dragon offers both mobility and stationary functionality, making it the most versatile option. Though not as easily transportable as other options, the TXR Dragon presents flexibility to adapt to your unique requirements.
Pros
Easy positioning with gas spring arm
Stand on base with wheels for maneuverability
Option for mobile or stationary use
Cons
Wheels are not as mobile as other portable systems
Who's This For?
Healthcare providers seeking flexibility in X-ray solutions will appreciate the Dragon's versatility.

Best Handheld Portable X-Ray Systems
In the ever-evolving world of medical imaging, handheld X-ray systems have emerged as a standout solution. Compared to other portable systems, handheld devices offer unique benefits that greatly enhance your practice.
For starters, you'll appreciate the ultimate convenience. You can carry these in hand right to the patient's side because they're lightweight and compact. It means quicker and more efficient diagnostics without compromising image quality.
Handheld systems typically require less space, making them perfect for smaller offices or on-the-go professionals. We're here to help you navigate the top handheld systems, so you can provide the best care to your patients with ease and precision.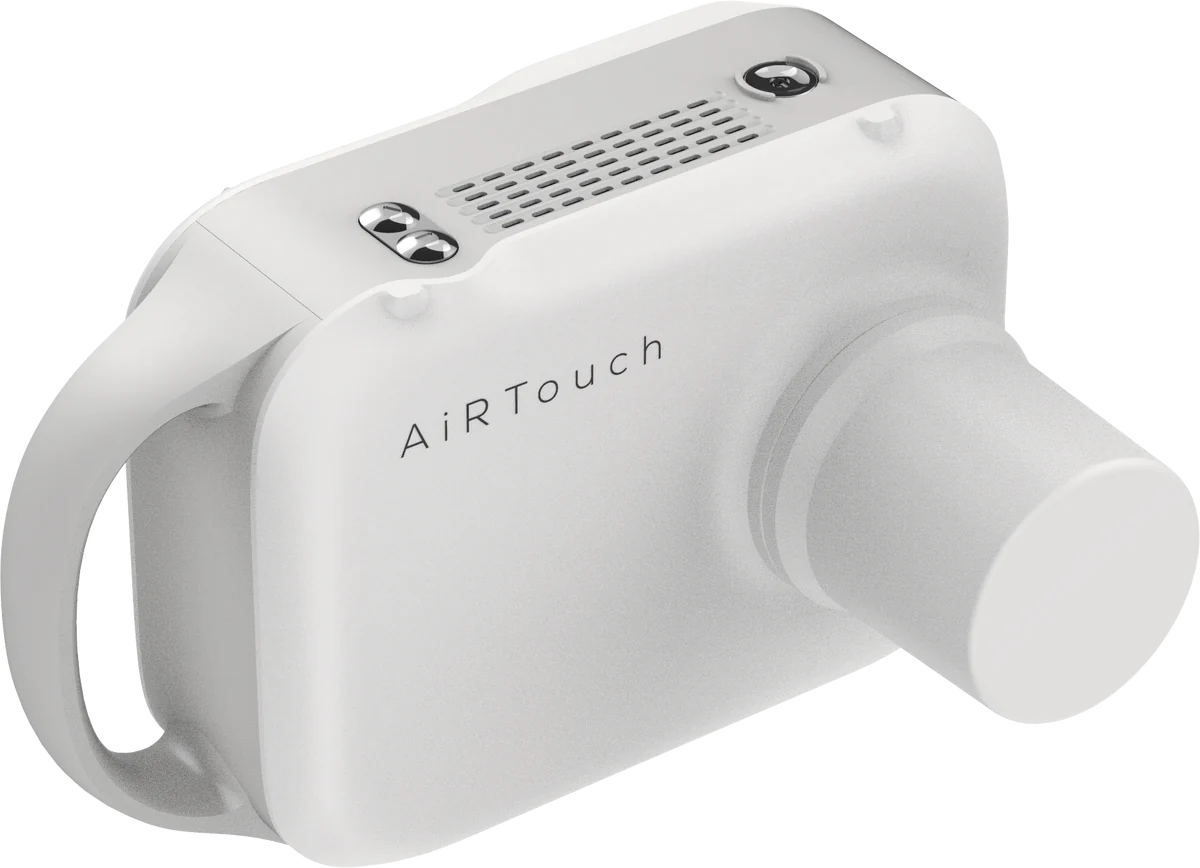 The Maven Handheld X-ray is the best portable X-ray system for pediatrics. This Wi-Fi-enabled, compact device minimizes radiation exposure while providing immediate operation and seamless integration with built-in software. The precise alignment and enhanced operator comfort make it perfect for pediatric applications.
Pros
Pre-loaded with acquisition software for easy setup
Minimizes radiation exposure for improved safety
Wireless and compact design requires minimal space and complexity
Cons
Limited to pediatric use
Battery replacement required
Who's This For?
Pediatric healthcare treating smaller patients will find a reliable solution in the Maven handheld.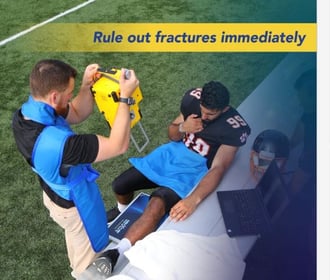 The MinXray TR90BH Tough Ray is the best portable X-ray system for sports applications. This battery-powered, high-frequency unit provides exceptional performance with long-lasting lithium-ion batteries that deliver 300-500 exposures between charges. The unique High Power Mode makes it ideal for digital or film imaging systems, ensuring quick, accurate results in sports medicine settings.
Pros
Unique High Power Mode for up to 50% increase in output
Compatible with both digital and films systems
High exposure capacity, providing 300 - 500 exposures between charges
Cons
Higher cost
Battery replacement needed
Who's This For?
Sports medicine professionals seeking an efficient, portable X-ray solution will find the Minxray especially suited for their practice.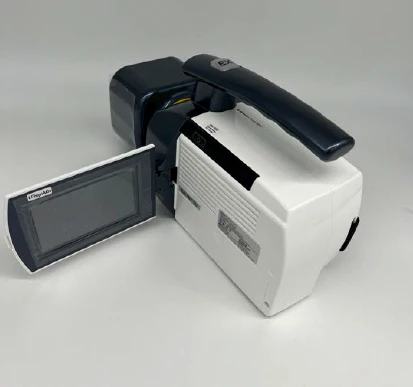 The Handheld X-ray by PatientImage is the top choice for extremity imaging. This portable system provides excellent image quality and efficient workflow for extremity-focused practices. The wireless flat panel detector ensures a seamless experience, allowing quick, accurate results in various healthcare settings.
Pros
More than 200 shots possible per fully charged battery
Compact shape and size for easy transport and use
Carefully sealed in lead to prevent harmful leakage radiation
Cons
Not optimal for treating chest or abdominal regions
Who's This For?
Medical professionals specializing in extremity care, such as podiatrists or orthopedists, will appreciate the precision imaging offered by PatientImage.

What To Look for When Buying Mobile & Portable X-Ray Systems
Patient Type
Consider the patients you'll be treating. Some mobile systems are better suited for specific patient populations, such as pediatrics, geriatrics, or orthopedics.
Weight
A lightweight system is crucial for portability. Compare the weight of different models and wheel systems to find one easy to maneuver and transport.
Functionality
Evaluate the system's features, such as image quality, ease of use, and software compatibility, to ensure it meets your practice's needs.
Demand
Assess your practice's patient volume and workload. The right mobile system should keep up with your needs without sacrificing image quality or efficiency.
Manufacturer
Choose a reputable manufacturer known for reliable, high-quality products and excellent customer support to ensure you're investing in a durable and efficient system.
FAQs
How Much is a Mobile X-Ray Machine?
Mobile X-ray machines can range from $20,000 to over $100,000, depending on features, brand, and quality.
Are Mobile X-Rays Accurate?
Yes, mobile X-rays are accurate as long as they're operated correctly and calibrated. Modern mobile X-ray systems use advanced technology, providing reliable, high-quality images for accurate diagnoses.
Are Mobile X-Rays Good?
Mobile X-rays are an excellent choice for practices requiring flexibility and convenience. They're ideal for patient-centered care, making them suitable for various medical settings.
What is Better, a Mobile or Fixed X-Ray System?
Choosing between a mobile or fixed system depends on your practice's specific needs. Mobile systems offer flexibility and portability, while fixed systems may provide more stability and higher image quality.
Looking for the Best Mobile or Portable Digital X-Ray? Contact Us for an Instant Quote!
Finding the perfect mobile or portable digital X-ray system is crucial for any medical practice. At Maven Imaging, we've reviewed the top options to make your decision-making process easier.
Contact us today if you're ready to invest in a cutting-edge mobile or portable digital X-ray system. We can provide an instant quote and expert advice on the most suitable X-ray equipment for your practice.