Advances in the field of medical imaging are not just restricted to humans. Massive strides have been made for our animal friends in radiology, including canine, feline, equine, and avian species. They, too, can reap the benefits of emerging technologies.
What is a Cloud PACS System?
Most veterinary firms have migrated away from film-based storage systems to digital ones. The emergence of picture archiving and communication systems, known as PACS, has revolutionized this process and streamlined veterinary operations.
One of the most effective forms of technology is known as an online cloud PACS system. This enables veterinary clinics to connect, manage, and control everything from image acquisition and compiling reports, to archiving and transferring image data. In addition, it allows for easy integration into all legacy information systems.
These automated systems also mean crucial data is available to practitioners as soon as they need it, wherever they are located.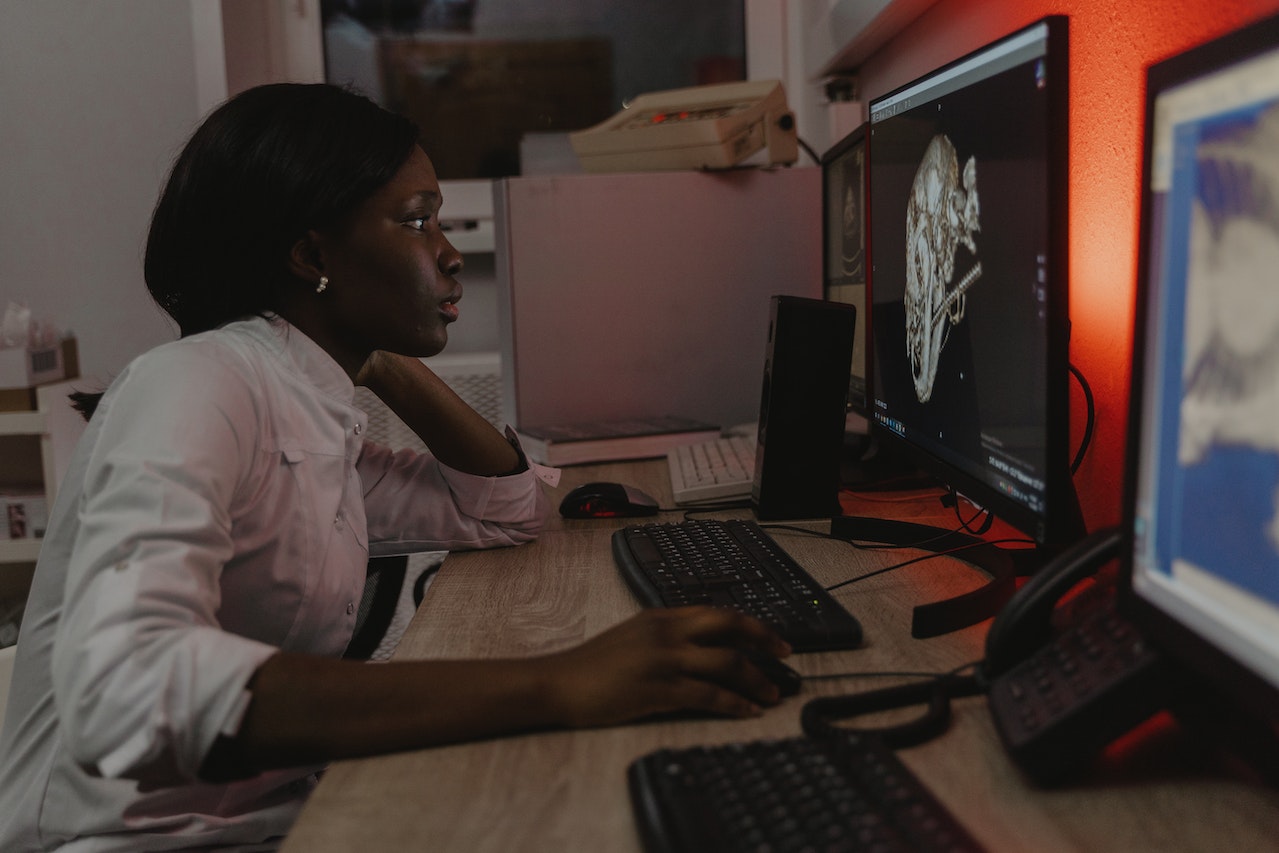 Top Features of a Cloud PACS System for Veterinarians
It's important before purchasing any type of technology, you do the research. When you are buying a PACS system for the office, expect features like:
Can use a PC or MAC operating system

DICOM viewer with many viewing tools

Accessibility includes IE 9 (or later), Google Chrome, Apple, Safari, Mozilla Firefox, and iPad

Login credentials are not limited to one, and you can log in from multiple computers

Easy access to your database of old reports and images
A PACS system allows veterinarians and specialists to pick up an old study, view the image, report immediately, and compare it with a new one. They also offer 24/7 year-round support and assistance for the software.
How Does a Cloud PACS System Work?
A PACS system captures, loads, and stores data and images of a patient using the cloud.
It uses hardware and software components to acquire images from x-ray machines, like MRI, CT, ultrasound, and radiography devices. It then converts the images into a standard file extension called DICOM (Digital Imaging and Communications in Medicine) format. The image and data are then moved to workstations or other devices where they can be accessed and reviewed.
All you need to operate a PACS system is internet connectivity to access the cloud. The platform guarantees efficient workflows, faster imaging, and real-time collaboration.
The Benefits of a Cloud PACS System for Veterinary Clinics
Any type of cloud solution you purchase is omnipresent. It is there, like a faithful shadow, waiting to be accessed at all times. This affords veterinarians and other animal specialists the opportunity to work in the remotest of areas. Additionally, you can quickly and effortlessly share a patient's health data with other practitioners.
Other advantages include the following:
Zero loss of data dues to power outages or hard drive crashes

No personnel or staff needed

Reduction in costs by replacing CDs and local storage

Can be adapted for use in small and large animal practices

Not constrained by environmental conditions and is eco-friendly
PACS is an efficient system for the reliable exchange of patient health data. This allows clinics to form a single storage pool using multiple storage resources.
This type of technology is a boon for customers due to low repair and maintenance costs. In addition, the cloud acts as its own backup and recovery system, so you never lose information again.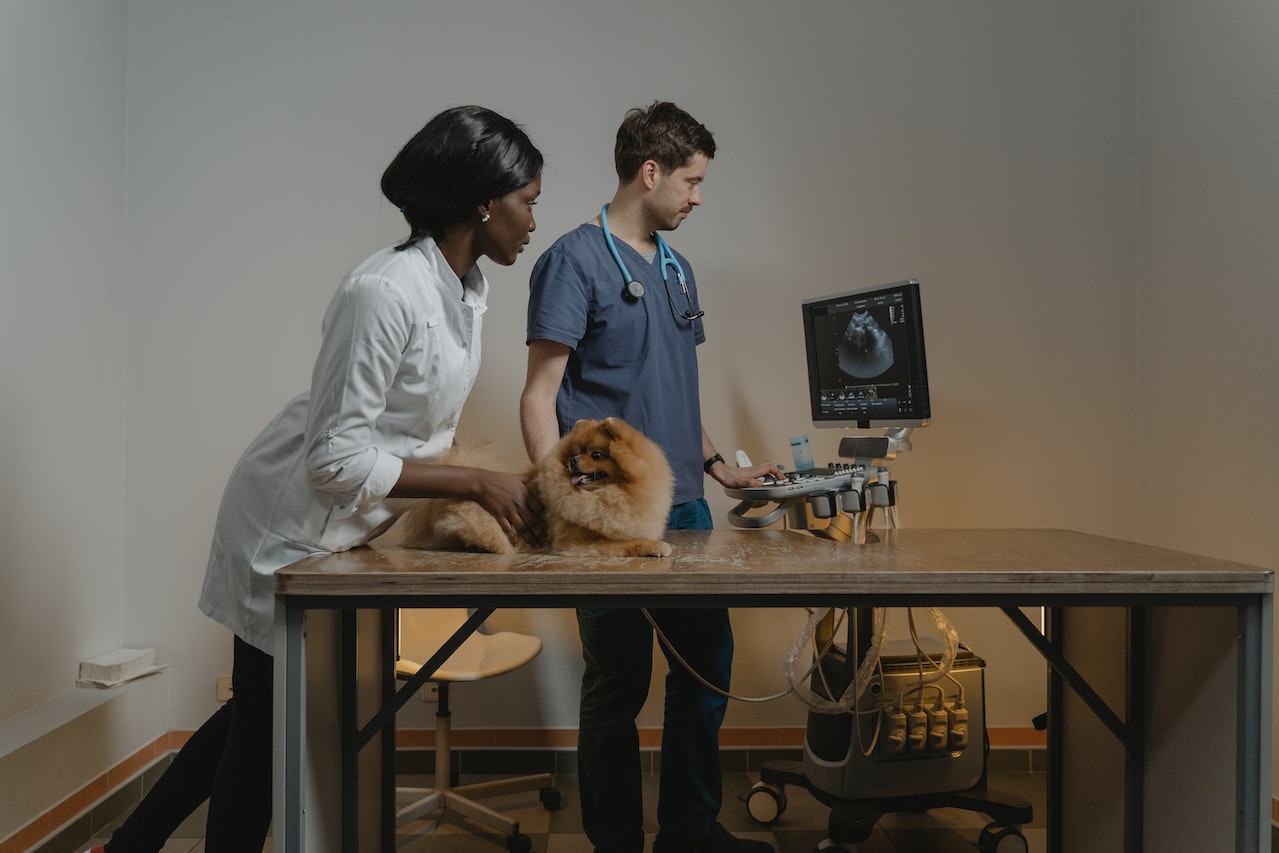 Summing it Up
So, why does your office need a PACS system today? This cloud-based imaging technology is a user-friendly tool for daily veterinary care. It streamlines your workflows and frees up space in the office. As more businesses switch to digital equipment, many practices are looking to upgrade and improve their services. Don't get left behind.
Picture archiving and communication systems empower veterinary offices to capture, manage, store, and control all aspects of their imaging data. PACS technology is invaluable for veterinary medical imaging and is crucial for optimizing workflows and addressing patient issues promptly.
Selecting the appropriate PACS software for your practice is an important decision. We have years of experience with x-ray equipment and software at Maven Imaging. We can help you better understand how a PACS platform works, the cost, and the best ways to integrate it into your system today.